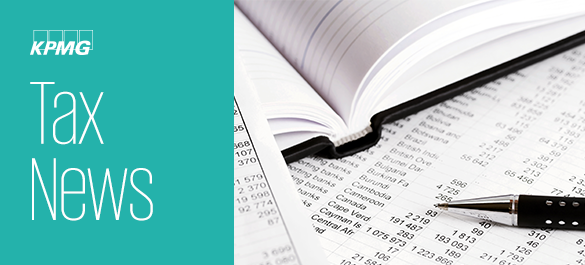 CIDE-Digital - Bill of Law #2,358/2020
On May 4, 2020, Deputy Joăo Maia presented the Bill of Law #2,358/2020 which introduces the Contribution for Intervention in the Economy over digital services rendered by large technology companies (CIDE-Digital). If introduced, CIDE-Digital shall mainly affect multinational companies operating in the digital services sector, levying over the gross revenue amounts earned in relation to the activities of:
| | |
| --- | --- |
| — | Advertising on digital platform to users located in Brazil; |
| — | Availability of a digital platform that allows users to interact with the objective of selling goods or providing services directly between such users, provided that one of the users is located in Brazil; and |
| — | Transfer of data from users located in Brazil collected during the use of a digital platform or generated by these users. |
Pursuant to Bill of Law #2,358/2020, the Contribution will levy at progressive rates, as follows:
| | |
| --- | --- |
| — | 1% on the portion of the gross revenue up to BRL 150 million; |
| — | 3% on the portion of the gross revenue exceeding BRL 150 million and under BRL 300 million; and e |
| — | 5% on the portion of the gross revenue exceeding BRL 300 million. |
CIDE-Digital's taxpayers will be the legal entities domiciled in Brazil or abroad that obtain gross revenue related to the abovementioned activities and that belong to an economic group that earned, in the previous calendar year: (a) gross revenue exceeding BRL 3 billion globally; and (b) gross revenue exceeding BRL 100 million in Brazil.


Currently, Bill of Law #2,358/2020 is under evaluation in the Chamber of Deputies and will be submitted to all legal procedures before being approved and published as a law.

Please note that there is no average time for the approval of a Bill of Law in Brazil - it could take from a few months to many years. The political moment, the public interest and even the popularity of the Bill of Law are a few of the factors that may influence its approval's timing.

For more information, please contact one of our professionals:
Yours truly,

Eriscon Amaral
Partner
Tel.: (11) 3940-3375
eamaral@kpmg.com.br

Carlos Eduardo Toro
Partner
Tel.: +44 (0)7500598088 (UK)
ctoro@kpmg.com.br

Renata Foz
Partner
Tel.: (11) 3940-6570
rfoz@kpmg.com.br

Murilo Mello
Partner
Tel.: (11) 3940-3261
murilomello@kpmg.com.br

Carolina Silberschmidt
Director
Tel.: (11) 3940-1763
csilberschmidt@kpmg.com.br
Ser resiliente transforma negócios.
#KPMGTransforma
Email remover | Privacy & Statement

Rua Arquiteto Olavo Redig de Campos, 105, Torre A, 6º ao 12º andar - CEP: 04583-110 - São Paulo, SP - Tel.: 3940-1500.

© 2020 KPMG Auditores Independentes, a Brazilian entity and a member firm of the KPMG network of independent member firms affiliated with KPMG International Cooperative ("KPMG International"), a Swiss entity.

All rights reserved. Printed in Brazil.